Details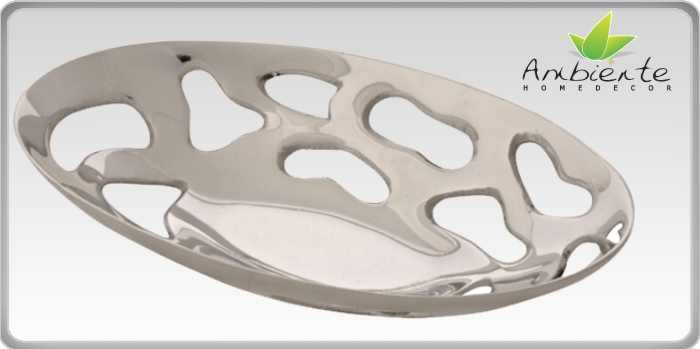 Handmade Decorative Aluminum (Mexican Pewter) Carey Fruit Bread Bin with Bright Silver finish. Our beautiful collection of handmade decorative aluminum mexican pewter home furnishings, has been exquisitely crafted by our skilled artisans. These home décor artifacts are designed and developed to inspire your decorating ideas, and to create a timeless atmosphere at home. A delicate and artistic polishing finish, obtained through a careful artisan brightening process, and its perfect artistic combination over the high quality natural materials we use to shape our works of art, help improve the brightness, style and sensation of your house and home.
Our handmade home decorations and art furnishings are made using selected, high quality natural materials. Mexican pewter is an aluminum based product, obtained from recycled aluminum, which then is fused and molded into aesthetic and artistic forms and shapes. These beautiful home accents are authentic elements of design, tailored to create unique, warm and charming retreats in your home. Please browse through our entire collection of clay, ceramics, glass, iron, aluminum and copper home furnishings and home décor artifacts to find the perfect match to your home.
Features:
Handmade and hand painted blown glass home décor objects
Ecofriendly and green, made with recycled materials
Exclusive, elegant, dramatic, timeless and unique works of art
Artistic home furnishings that make a statement in the decoration of the home
Inspiring decorating ideas to create unique, warm and charming spaces at home
Model:
AK-0451G
Quantity:
1
UPS:
7502251781101
Color:
Silver finish
Weight:
3,2
Dimensions:
10 X 6 X 2
Packing Dimensions:
11 X 7 X 3
Country of origin:
Mexico
Ships from:
Laredo TX
Warranty:
Warranty against manufacturer's defects
Returns:
30 Day returns for defective product, no restocking fee.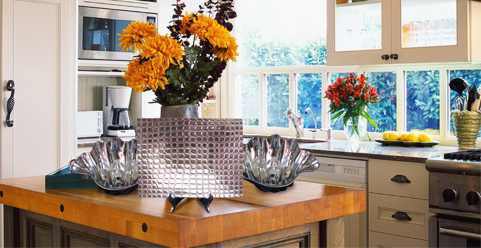 Free Shipping on Orders Above 100 USD